News - directly from the labs
Here we are presenting any news from our development division.
Any comments are highly appreciated - and if you have proposals how we could either improve our products or extend our portfolio then simply contact us using our contact form.
02.06.2019
Head tester Ben has tested the prototype of a 24" / 26" Fullys in the bike park (on the picture equipped with 26" wheels) and is thrilled. As shown in the picture, the fully weighs 14,8 kg and is even lighter than every hardtail of our competitors. With a little bit of optimization maybe another 300 - 500g weight reduction is possible. Whether this bike makes it into series production depends on the demand. Because with a prospective selling price of approx. 2.700,00 EUR, a "want to have" quickly turns into an "oh - I have to think about that again...".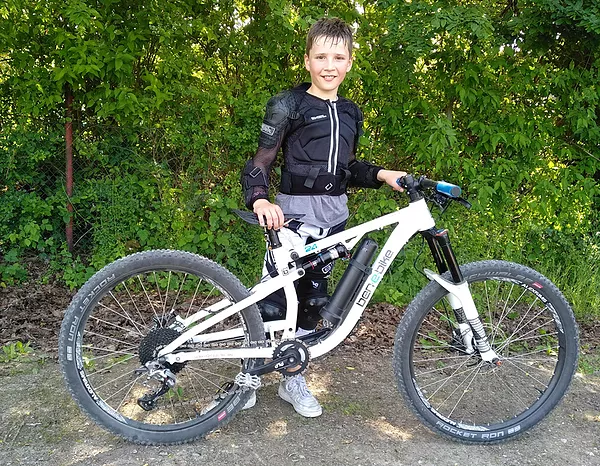 Top