A children's e-bike can be so noble!
If you look at the specifications of ben-e-bikes, you will very often come across the abbreviation "BEB" for the components used. What is behind them? Quite simple - these are all parts that are specially made for ben-e-bike (BEB) according to our own, child-friendly specifications. We know very well that quality-conscious buyers like to rely on well-known manufacturers - however, they rarely offer components that are really suitable for use in children's bikes. And that's why we never tire of optimizing every single detail of our bikes to meet the needs of the next generation. The "noble" fruits this bears are impressively demonstrated by the example components. To make it clear - what we show here is our standard for all bikes!
---
The suspension fork of the TWENTYFOUR E-POWER PRO and TWENTYSIX E-POWER AIR:
Suspension forks are discredited on children's bicycles and are considered "dispensable". Unfortunately this prejudice is too often confirmed by miserable performance. Almost all suspension forks are only for visual reasons, but significantly increase the total weight of the bike without really improving the riding comfort. Because in most cases, neither the spring rate nor the damping (if there is one at all) are adapted to the low rider weight. The "SMOOTHER PRO" suspension fork, which was specially adapted by Spinner for ben-e-bike, shows that it can be done quite differently.
can be ideally adjusted to the rider's weight by air pressure; regardless of whether the child weighs 20 kg or 50 kg!
The damping is also optimized for use in children's bikes and adjustable in compression and rebound (including LockOut)
with real 100mm usable spring travel uniquely long-travel in the competitive environment.
with a weight of only 1.590g especially light weight even with stable 32mm stanchions!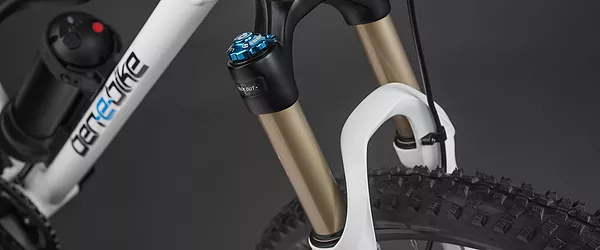 ---
The Pedals:
Apparently only a detail, but of enormous importance - the pedals of the ben-e-bikes are small, CNC-milled works of art. Especially for us, they are equipped with particularly short axles made of
titanium
, they allow for a lower Q-factor and also reduce the risk of touching down when pedalling at an angle. The exchangeable pins ensure that the feet are always held securely, even when wet. The risk of injury from the pins is minimal - during all the tests within the two-year development phase there was not a single scratch on the legs of our little test riders!
especially short titanium axes for low Q-factor
3-way bearing with sealed industrial bearings for maximum durability
replaceable screw pins
sensational low weight of 174g per pair!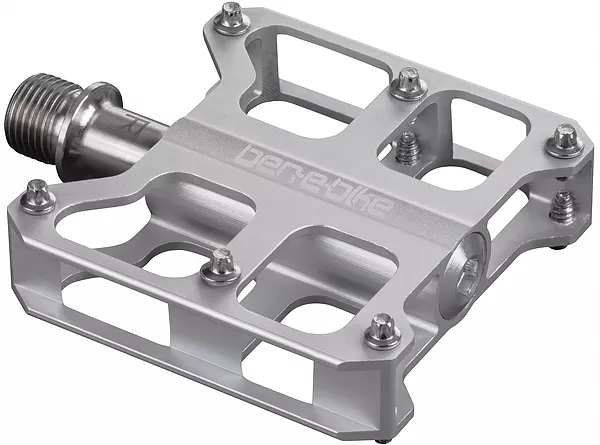 ---
The Handlebars:
Our handlebars are especially wide with 560 mm for the TWENTY, 600 mm for the TWENTYFOUR variants and 640 mm for the TWENTYSIX for optimal handling. This way the kids have the bike safely under control even off-road. The handlebars themselves are extremely stable with a clamping diameter of 31.8 mm and are still uniquely light thanks to the carbon construction.
Full carbon handlebar with a weight of only 100 - 130g
31,8 mm clamping
Rise 0°, Back sweep 5° (TWENTYFOUR PRO 9°), Up sweep 0°

---
The stem:
To avoid the wide handlebars leading to "long arms", the stem with a length of only 40mm is accordingly short. In addition, its weight is unrivalled low without compromising on stability.
Extremely low weight of only 89 g
31,8 mm Handlebar clamp, 1 1/8" Shaft clamping
Angle 7°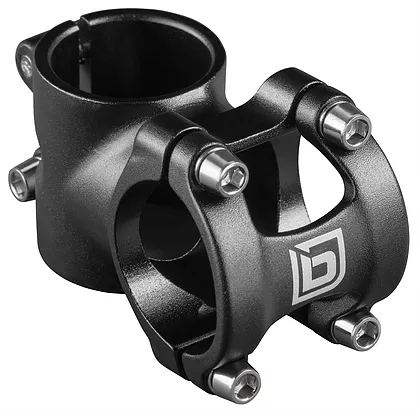 ---
The headset:
Steering precision requires exact guidance of the fork - which is why all headsets of ben-e-bikes are equipped with sealed industrial bearings that guarantee maximum durability.
Bearing shells made of forged, CNC-turned aluminium Al6063/T6
Angled contact bearings (ACB), completely sealed
super light - only 84 g without claw (109 g with claw)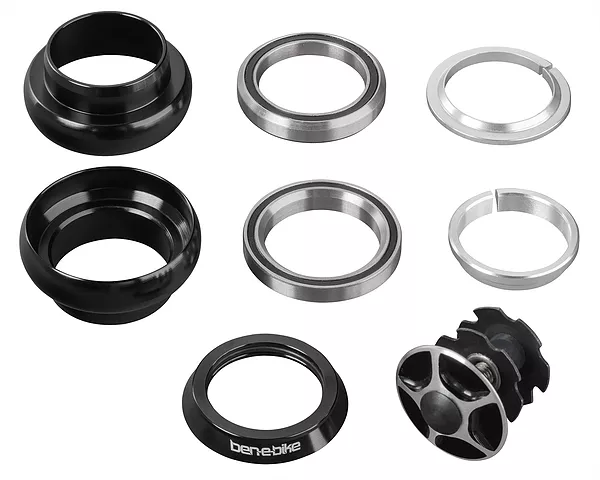 ---
The saddle:
Cool "spider-design" design and maximum seating comfort - even if you hardly believe it at first sight. The saddle made especially for us from a special nylon material beat conventionally padded children's saddles in terms of comfort in several tests. Especially in the case of an accidental hard impact of the child's bum on the saddle, the structure of the saddle surface allows a much greater flexibility.
optimal seating comfort due to the wide, flexible seat surface, which also does not absorb any moisture when the bike is in the rain
Titanium seat posts now on all models!
extremely low weight of only 134 g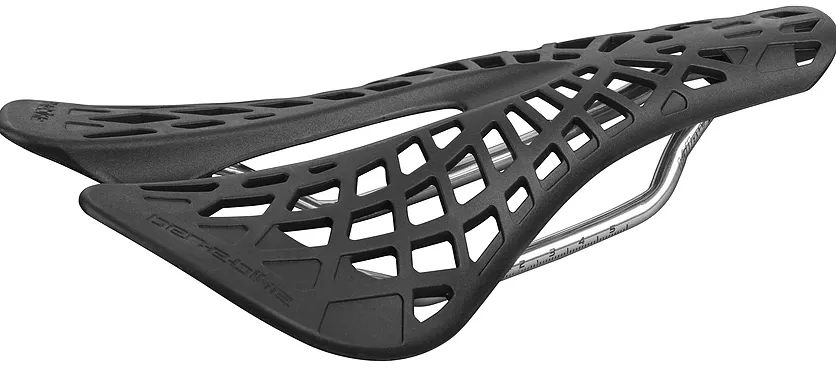 ---
The seat post:
It's just too bad to "hide" it in the seat tube - some dads would have liked to have such a noble and especially light seat post on their bike.
27.2 mm diameter, CNC-turned aluminium Al6061, surface anodised
inclination precisely adjustable via stainless steel screws
minimum weight of only 169 g with 300 mm length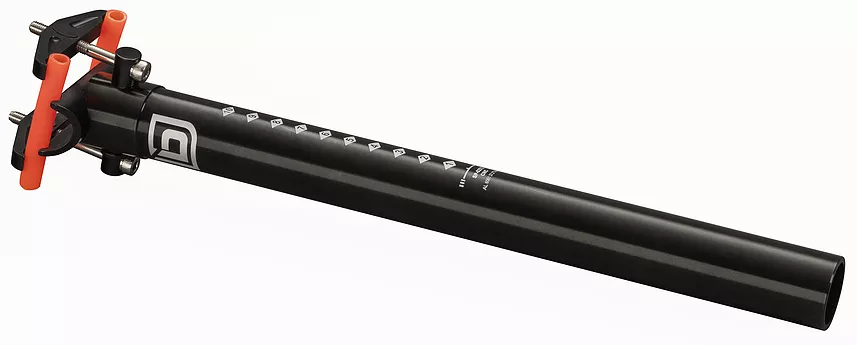 ---
The forward quick release:
Why are the ben-e-bikes so light? Because we also use the "best of the best" in those places where you would last expect it on a children's bike. The axle of the front quick-release is not made of nasty steel but of a high-strength titanium alloy.
Axle in titanium alloy TC4, lever in anodised aluminium Al6063
minimum weight of only 24 g

---
The front wheel hub:
Even though we have many parts made to our own specifications, there are components that we simply cannot make better. PLP's front wheel hub is a prime example of this - particularly light and designed for maximum durability thanks to sealed bearings.
sealed industrial ball bearings
sensationally low weight of only 133 g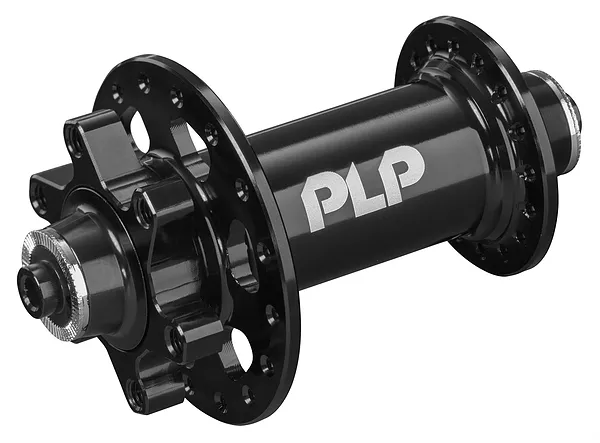 ---
The battery:
Looks like a drinking bottle, but contains considerably more power. The capacity of the ben-e-bikes' battery is adapted to the needs of a child. The TWENTYSIX uses a larger version with 250 Wh capacity.
state-of-the-art NCR18650GA cells from Panasonic
very low weight of only 970 g (175 Wh version), 1,330 g (250 Wh version)