It depends on the right setup
In contrast to our competitors each ben-e-bike allowes to alter the maximum assistance speed as well as the maximum motor power. The new controller of the TWENTYFOUR E-POWER PRO opens completely new possibilities. An easy-to-use PC software in combination with an USB-Interface (which comes with every "PRO") allows to fine-tune several motor parameters. The parameters that can be modified simply reflect the wishes of our customers during the last two years: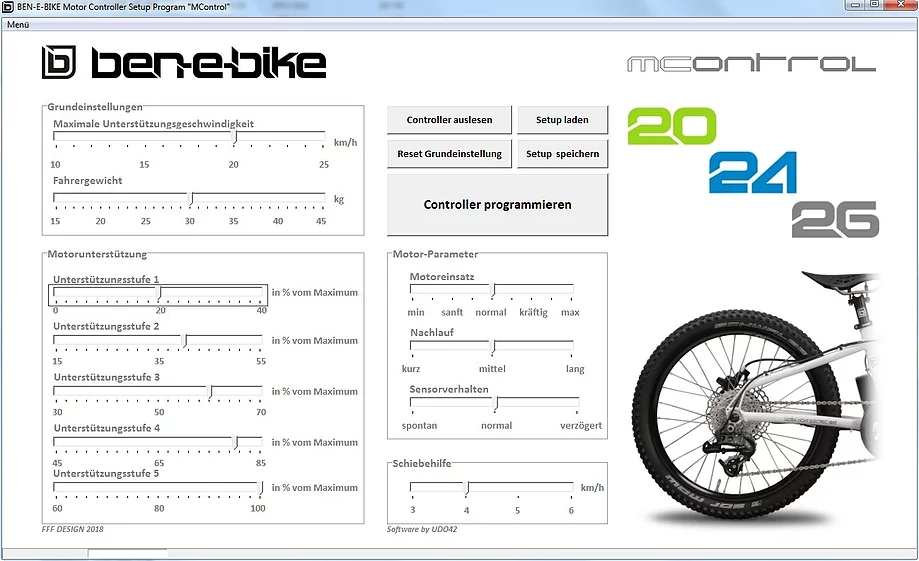 The overall motor power can be simply adjusted by the parameter "driver weight"
Each of the five assistance level can be adjusted individually
The walk-assist speed can be adapted
The response behaviour of the motor (acceleration, stop lag and sensor sensitivity) is variable
Note: All "ex-factory" parameter values hav already been chosen for an excellent "out-of-the-box" performance. So it is not a "must" to make any changes!
Here you can download the PC software for the TWENTYFOUR E-POWER PRO
---
The display of the TWENTYFOUR E-POWER PRO
Smaller, less obtrusive, brighter - the new display of the "PRO" follows a minimalistic approach - and that's on purpose. We prefer a more discreet display that doesn't immediately tell everybody "I am an e-bike". And the minimized display content reduces the distraction of the kids. The most important infomation is visible at a glance - that's it!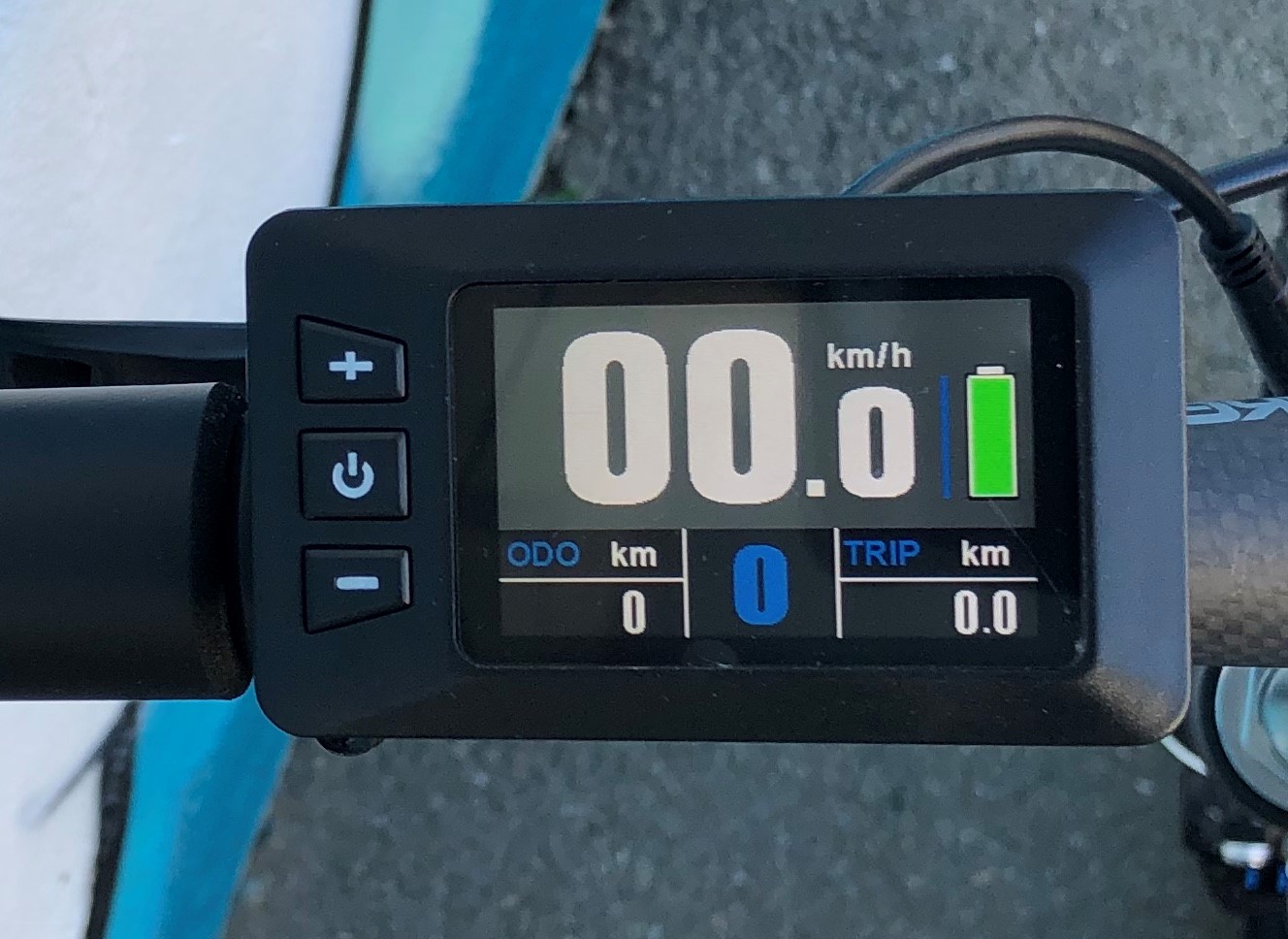 The display itself is based on latest OLED technology, means it offers perfect readability independent of viewing angle and ambient brightness.
Here you can download the instruction manual for all 2020 models
Here you can download the quick start guide